There are two big reasons why I decided to encore this show with Dan Mendelson from Morgan Health at this exact moment in time.
1. It's a great show (one of our most popular shows in the last year, actually) with lots of keen insights for self-insured employers—and by self-insured employers, I mean HR folks, of course, but also CEOs and CFOs. That was foreshadowing for my second reason.
2. It's gonna be an employer CEO/CFO triple play here on Relentless Health Value. Next week on the pod, my guest is Mark Cuban, along with Ferrin Williams from Scripta. And Mark Cuban, spoiler alert, has his own message for CEOs and CFOs of self-insured employers. Then the week after that, we hear from Andreas Mang from Blackstone who shares, among other things, what happens when some company gets bought by Blackstone and that CEO shows up for a meeting with Andreas and that CEO happens to know nothing about their vast, inefficient, and wildly wasteful healthcare spend.
And with that, here is your encore.
For a physician practice to transform itself from an FFS (fee-for-service) machine cranking out volume but not necessarily health or care, the office has to have a high enough percentage of their patients in value-based arrangements to make it actually feasible to transform. It is only when they hit a tipping point of enough patients in risk-based contracts that they can afford to be accountable for their results. At that point, yeah, everybody wins—doctors, patients, actually the entire community wins because when a local practice transforms, all of their patients tend to benefit at some level from the new processes and procedures and standardizations and pop health systems that get put in place.
So, let's move forward with this with all haste, shall we? Why aren't we? What's the problem here? Well, there are lots of problems, don't get me wrong. But a big one is self-insured employers on the whole are not offering any sort of accountable care arrangements to the providers in their community. This is 150 million patient lives we're talking about here—a huge chunk of many providers' patient panels. Self-insured employers have a really big opportunity to level up the care in their whole community due to the spillover effect when a provider practice transforms itself because it has enough patients to do so.
But these employers are stuck. They are paralyzed. They are doing the same thing this year that they've done last year, and therefore their whole community is equally stuck in a smorgasbord of suboptimal FFS goings-on.
So, offering accountable care contracts is one thing (a very big consequential thing) that is also one of the five things self-insured employers can do to improve employee health that I talk about in this healthcare podcast with Dan Mendelson. Dan Mendelson, my guest today, also wrote a Forbes article listing out these five things. Here are all five things that Dan mentions in one handy list:
1. Expand availability of accountable care models to improve the care experience, quality, and affordability at a local level. For a deep dive on this, listen to the show with Dave Chase (EP374).
2. Invest in the data access needed to assess health outcomes. For a deep dive on this, listen to the show with Cora Opsahl (EP372).
3. Align employees' health benefits with pop health outcomes. For a deep dive on this, listen to the show with Mark Fendrick, MD (Encore! EP308).
4. Prioritize care models that can meet employees wherever they are. For a deep dive on the DEI (diversity, equity, and inclusion) aspect of this, listen to the show with Monica Lypson, MD, MHPE (EP322).
5. Make care navigation a central part of the benefits package and experience.
My guest today, Dan Mendelson, is CEO of Morgan Health at JPMorgan Chase. He previously founded Avalere Health. Before that, Dan served as associate director for health at the Office of Management and Budget.
Besides exploring the why and the what for each of the five things employers should do right now, I also wanted to find out from Dan what's going on at Morgan Health and how they are looking to help self-insured employers who want to do these five things actually do them.
You can learn more at the Morgan Health Web site.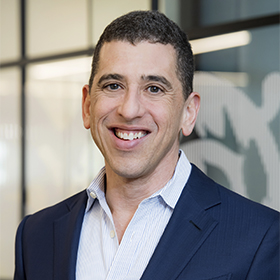 Dan Mendelson is the chief executive officer of Morgan Health at JPMorgan Chase & Co. He oversees a business unit at JPMorgan Chase focused on accelerating the delivery of new care models that improve the quality, equity, and affordability of employer-sponsored healthcare.
Mendelson was previously founder and CEO of Avalere Health, a healthcare advisory company based in Washington, DC. He also served as operating partner at Welsh Carson, a private equity firm.
Before founding Avalere, Mendelson served as associate director for health at the Office of Management and Budget in the Clinton White House.
Mendelson currently serves on the boards of Vera Whole Health and Champions Oncology (CSBR). He is also an adjunct professor at the Georgetown University McDonough School of Business. He previously served on the boards of Coventry Healthcare, HMS Holdings, Pharmerica, Partners in Primary Care, Centrexion, and Audacious Inquiry.
Mendelson holds a Bachelor of Arts degree from Oberlin College and a Master of Public Policy (MPP) from the Kennedy School of Government at Harvard University.
05:01 Why did Dan direct his article about health benefits at CEOs?
06:03 What does an accountable care model mean to a self-insured employer?
07:58 "This alignment of value will never work … if the 150 million Americans … getting their health insurance through their employer are not also aligned in the same way."
11:28 "We're offering them a higher level of service."
11:40 "Everything that we do is intended to be scalable and not just for us."
12:09 "We have an obligation to do better for our employees."
14:52 "Employers need to understand, the only way to get outstanding care is locally."
17:28 Encore! EP206 with Ashok Subramanian and EP358 with Wayne Jenkins, MD.
18:18 Why is getting quantitative metric data important?
18:50 Encore! EP308 with Mark Fendrick, MD.
20:58 "This is a much broader vision of accountable care than … primary care."
22:48 "Until everything is aligned, the employer is just not going to be providing an optimal product."
23:39 "There are substantial issues with … health equity, and employers are paying for the care of 150 million Americans in this country."
25:23 Is digital health access important for creating meaningful relationships between patients and providers?
29:50 What is the myth that employers need to tackle?
30:18 Why is care navigation important for employees?
31:44 EP334 with Sunita Desai, PhD.
You can learn more at the Morgan Health Web site.
@dnmendelson of @JPMorgan discusses #selfinsuredemployers on our #healthcarepodcast. #healthcare #podcast
Recent past interviews:
Click a guest's name for their latest RHV episode!
Josh Berlin, Dr Adam Brown, Rob Andrews, Justina Lehman, Dr Will Shrank, Dr Carly Eckert (Encore! EP361), Dr Robert Pearl, Larry Bauer (Summer Shorts 8), Secretary Dr David Shulkin and Erin Mistry, Keith Passwater and JR Clark (Summer Shorts 7)